Complete Guttering Services can repair or replace gutters, fascias & soffit boards
What Complete Guttering Services can do for you

Established in 2003, Complete Guttering Services can repair or replace gutters, fascias & soffit boards. They also install water butts.
Please take a look at their Complete Guttering Services Wheathampstead for further details and information.
Complete Guttering Services has a friendly and efficient team who ensure that they offer you the very best that they have to offer, in all aspects of guttering. For your peace of mind, all their work is guaranteed and insured.
About Complete Guttering Services
Friendly and efficient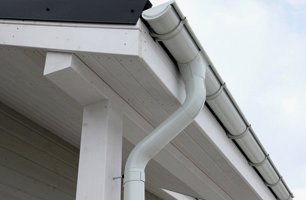 Gutter Replacement
uPVC Fascia & Soffit Replacement
Gutter Clearing & Cleaning
Gutter Repairs/Maintenance
Rainwater pipe replacement
Rainwater Pipe Repairs
Water Butt Installation
Complete Guttering Services has a wealth of experience in this field, and their work is fully insured. They provide a 5-year guarantee on guttering and a 10-year guarantee on fascias and soffit boards. 
They also provide a 25% discount for work carried out on neighbouring properties on the same day, so it's definitely worth having a chat with your neighbours to see if they need theirs doing too!
How to Contact Complete Guttering Services
Complete Guttering Services Postal Address
 8 Hilldyke Road
Wheathampstead
AL4 8TA
Phone Complete Guttering Services