Necton Consulting - Potential in People
A little bit about NECTON CONSULTING

Necton Consulting's purpose is to transform through coaching the way you and your people work together to create a motivated and profitable organisation.
The tools and techniques used are based on psychological research and are proven to succeed.
Individual coaching
Individual coaching is a one to one relationship to enable individuals to become more successful at work and in their careers. It is beneficial for everyone, but particularly those with significant potential and other key people. It helps in the following ways:
•        Developing skills to transition to a leadership or other management position.
•        Restructuring an organisation.
•        Finding your direction at a turning point in your career.
•        Reaching your full potential and achieving your goals.
•        Increasing your confidence and resilience.
•        Implementing or adapting to significant organisational change.
•        Developing a specific skill such as delegating or speaking to a large audience.
•        Setting up a new business.
Each coaching session lasts between 60 and 90 minutes and normally takes place every 4 to 6 weeks. To achieve lasting change, 6 sessions are usually required. The sessions will typically be face to face and on your premises or nearby. They may also be held at Necton Consulting's premises, via Skype or Zoom, or by phone.
Team and Project Team Coaching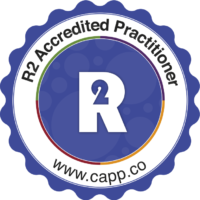 Team and project team coaching works to enhance the interactions of a team or project team and is tailored to the team's needs.
Teams benefit from:
•        Bonding together when either new or undergoing significant change
•        Developing a new strategy
•        Forging stronger teams that enhance project delivery capability, increasing the likelihood of delivering projects on time and  to budget
Sessions take place on your premises, according to need. The coach will also be present at key team meetings to facilitate and challenge.
Necton Consulting's lead coach, Janet Hayes, is an experienced executive, career and team coach. Her coaching clients have included the CEO of a charity and senior individuals from professional services and the banking, media, technology, transport, property, public and retail sectors. She has seen her clients develop the self-belief to operate at the highest levels, as well as deal with complex work challenges. She has also coached teams and project teams and regularly facilitated workshops. 
Janet is accredited as a coach at Senior Practitioner level by the European Mentoring and Coaching Council, and she holds the Professional Certificate in Coaching from Henley Business School. She has recently completed her MSc at Henley in Coaching and Behavioural Change which has given her a deep knowledge of what enables and hinders women's journeys to leadership.
Janet takes a solutions-focused approach to each coaching client, whether individual or team, supporting and challenging them to maximise their potential through increased self-awareness, whilst working within their wider system. Her clients are encouraged to develop their own stories and take forward the ones that feel the most authentic to them. 
Janet ensures she maintains her professional standards by having regular supervision of her coaching and undertaking personal development. 
When did Necton Consulting start?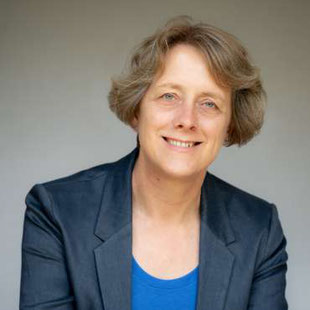 Necton Consulting was set up in 2016, after Janet Hayes, the founder, left PwC after 18 years to set up her own business as an executive coach, whilst studying for an MSc in Coaching and Behavioural Change at Henley Business School.
Janet has lived in Wheathampstead since 1996.
Janet's Favourite Types of Customers:
Clients range from senior individuals running businesses to students considering their career choices. The key is that they need help deciding their way forward at work.
How to Contact Necton Consulting:
Necton Consulting Postal Address
59 Necton Road 
Wheathampstead
AL4 8AT
Phone Necton Consulting