ALL TOG DUVETS - help you sleep better and (it has been claimed) save marriages!
A little bit about All Tog Duvets:

All Tog Duvets wants to help you sleep better and (it has been claimed) save marriages!
Their core product is aimed at couples who want to share a duvet but disagree about how warm it should be (we think this is the norm, not the exception).
The solution? – Partner Duvets!
Each side of the duvet has a different tog rating so each person can both be as warm or cool as they like. This is perfect for couples who want different thicknesses of duvet on their bed.
As well as Partner duvets they also supply normal duvets, All Season Duvets and other bedding (including Pillows, Toppers, Protectors).
All of AllTog duvets come in a wide range of different Tog Ratings (the measure of how warm the duvet is) from a cool 2.5 Tog to the ultra cosy 15 Tog.
On top of this they also cater to bedding sizes from Single to Caesar and provide a choice of two natural and two synthetic fillings.
All Tog Duvet Fillings:

All Tog duvet fillings are:
• A luxury blend of White Duck Feather (85%) and Down (15%).  Lighter and more comfortable than normal feather duvets
• For the ultimate luxury - White Siberian Goose Down, giving maximum warmth, softness and comfort with minimal weight
• Award winning Suprelle Fresh and Tencel Hollow fibre. This non allergenic filling is suitable for people who are allergic to feathers.
• Allerban Anti-Allergy filling perfect for those who may suffer with allergies, whilst still feeling like high quality natural down.
All their bedding is made in the UK and is ethically and sustainably sourced.  Their duvets and bedding can be machine washed and tumble dried.
Who Started the Business? What's their why/their story?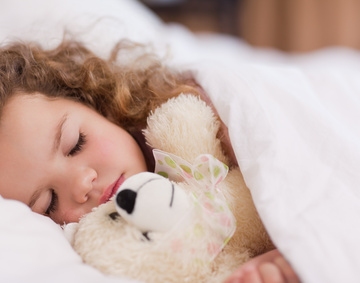 "Back in 2010 we were faced with the all-too-common issue where one person is too warm under a duvet and the other not warm enough. The solution was simple – get a Partner Duvet, with the left hand side being a different warmth (Tog) rating to the right hand side. However finding someone who sold them was not so simple.
The idea for starting All Tog Duvets took root.
When thinking about how we wanted the business to work we decided our duvets and pillows should be British made and our natural fillings ethically sourced.
With these goals in mind we searched the UK for a company that could make the products we wanted and finally discovered a fantastic supplier based near Edinburgh. Having visited the factory and discovered they shared our values we selected our core product range to focus on their best quality range of bedding. We had what we wanted and the business was born. Years later this approach of selling a high quality product is still at the core of what we do and the business is still going strong."
Siberian Goose Down, Duvet filling
How to Contact All Tog Duvets:
All Tog Duvets Postal Address
18 Station Road Wheathampstead Hertfordshire 
AL4 8BY 
Phone All Tog Duvets