The Cat Butler - Feline friendly cattery alternative
A little bit about The Cat Butler: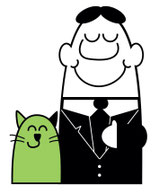 The Cat Butler® is an exclusive cat sitting service based in St Albans, Hertfordshire. They provide reliable care for cats in the comfort and security of its home. Most cats are far happier staying in the familiarity and security of their own environment, so this option is less stressful than being boarded in a cattery.
The Cat Butler team are vetted and fully insured, including veterinary trained cat sitters who can administer a wide range of medication.
As well as caring for cats, they also offer a complimentary Home Security Service to deter criminal interest.
Who Started The Cat Butler? What's their story?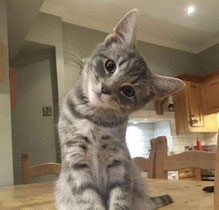 The business was set up by Sandra James, the founder and owner of St Albans Pet Services and self-confessed cat lover!
Sandra recognised that a stay in a cattery could be distressing for most cats and their owners and knew that the best way to look after them was in the safety and comfort of their own home.
What is their favourite type of customer?
As indicated by their name, their favourite customers are cats – and only cats! They don't arrive smelling of dog or other animals, as some cats find this upsetting.
How to Contact The Cat Butler:
Phone The Cat Butler - 01727 821372